It's official. After some experimenting over this weekend with the muthu samba rice that proved so nauseatingly odoriferous the first time around, I have made the decision that... it STAYS! I wont be throwing it away. Yay!

Make no mistake, I wont be using it as cooking rice any time soon (unless it's to try a different batch when I buy some). Neither will I be making idlis with it (erk - the smell!!! Like the batter had been faintly infused with concentrate of l'eau de dead rat. Ditto for the taste).

BUT.

When I made dosas with the very same batter which I used to make the experimental idlis, the smell and taste were magically, mysteriously, miraculously neutralised and I ended up with dosas that were perfect in texture and aroma and taste.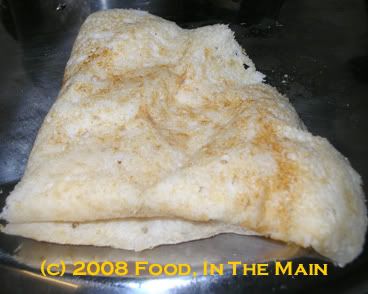 Dont ask me how that works, because I have literally no clue. I'm just happy that I wont have to throw away the muthu samba rice. Phew.