It's been a while since I've had idlis - three whole months, in fact. The beginning of this shortfall can be pinpointed with absolute precision to exactly a week from the day my mother left for Seattle. (Because that's how long it lasted, the idli batter she had thoughtfully made prior to her departure.)

So anyway, my craving for idlis finally overcame my laziness at having to grind the batter… but no, it's not the actual batter grinding that gets my *ruminant of the hircine kind, it's getting the batter off the damn grinding stones that's a pain.
Where was I? Oh yes, idlis. And since I had an open packet of red quinoa lurking nearby, on an impulse I threw in a generous handful to soak with the rice. After all, if it worked, I'd have marginally more nutritious idlis; if not, I'd have nutritious dosas. It wasn't really a losing situation.

In the event, the idlis came out incredibly soft and fluffy, with tiny pinkish specks from the quinoa. I've no idea if they were so good because of the quinoa, or because I used iced water while grinding the urad dal into a batter, and also for grinding the idli rice. (Actually I'm not even sure if the texture of the idlis was inspite of the quinoa rather than because of it.) The only difference I noted in the batter (at least I think there was a slight difference) was that it seemed just a wee bit gooier than usual. Maybe it was the quinoa, maybe it was just my imagination.

The point is that the idlis were perfect. I drowned them in sambar and added some cooked tomato-shallot coconut chutney on the side and INDULGED myself. That's what I call a weekend well spent!

*

What? I'm always striving to learn new things and increase my knowledge base. For instance, I knew bovine = cow, porcine = pig - and now I know that hircine = goat, something I did not know before this post. Did you, dear reader(s)?



Recipe for:
Idlis with quinoa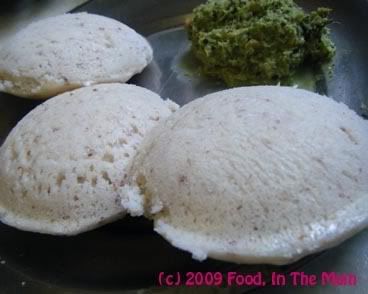 Ingredients:

1 cup whole urad dal
4 cups idli rice
1 cup red quinoa
Salt to taste
Ice-cold water for grinding

Method:

1. Soak the quinoa and the rice in a big vessel and soak the urad dal separately, for 8 hours or so.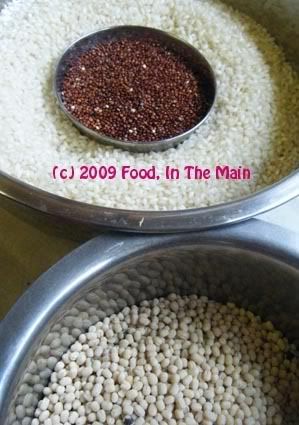 2. Grind the urad dal to a fluffy thick batter, using ice-cold water (sparingly) to keep the grinding stones moving smoothly. Once it's done, r
emove as much of the batter as possible to a big bowl.

3. Now grind the rice-quinoa, again using ice-cold water, till they are ground to a smooth batter that feels slightly gritty to touch.

4. Mix the two batters together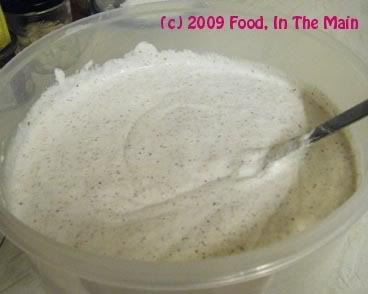 and let rise overnight in a warm place, covered.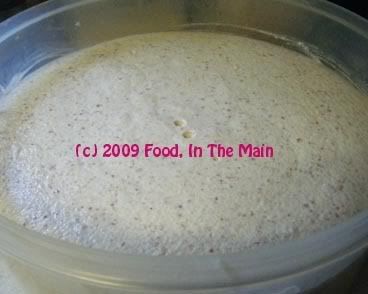 5. When the batter has fermented and risen, add salt to taste and mix it in well.

6. Grease an idli mould with Pam spray and fill the depressions with a ladleful of batter.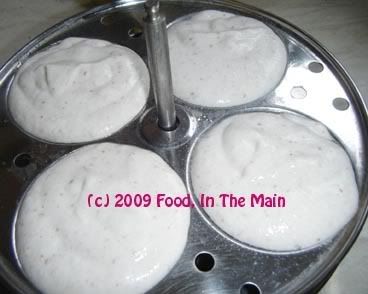 6. Steam without using the weight in a pressure cooker for 10 minutes,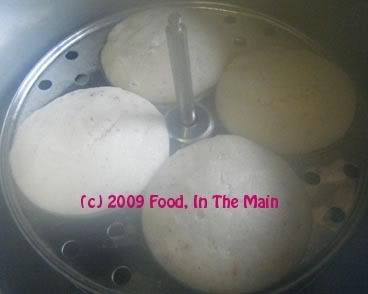 let rest in the cooker itself for 10 minutes before unmoulding with a large spoon.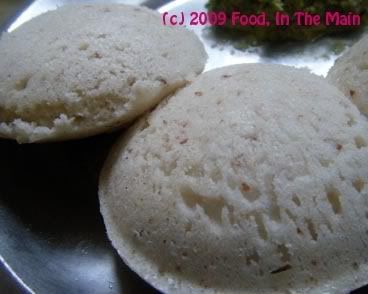 serve warm with chutney and piping hot sambar.