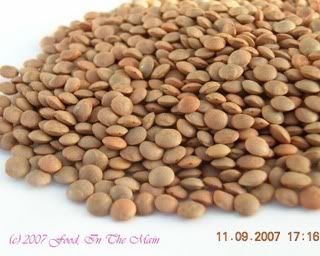 Look at that - automatic date settings on the camera cant lie after the photo's taken... so this recipe has been hanging fire since September 2007! I'd find that shameful, except that I dont. Not much.

The downside to off-the-cuff recipes is that you dont remember what you did at that point (especially if, like me, you dont write down the steps) - only the photos that you religiously took serve as a reminder. And then if, again like me, you put off typing the recipe because you think it will be inconvenient to try and remember how you did what you did - well then, you will end up with a recipe that you made four months ago and didnt get around to posting. If this was someone other than me, they'd be embarrassed. Since this is me, I'm not. (Or making an elaborate pretence of not.)

However, my memory hasnt entirely abandoned me, and I remember that his impromptu dal was DELICIOUS - tangy from the tamarind and tomatoes, rich with mustard and garlic, made with a dal I'm very fond of because it retains its shape while still being cooked to a soft texture. Everything's to love here!

So, finally, very nearly 5 months after it made its debut in my kitchen, here is the recipe, making its debut into print.

Recipe for:
Tangy sabut masoor dal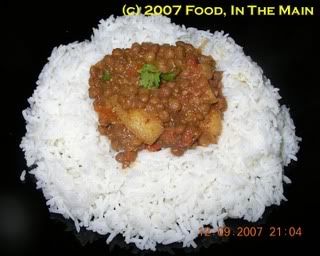 Ingredients: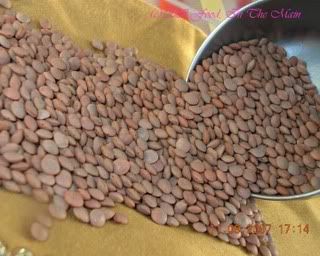 1/2 cup whole masoor dal
1 medium potato, chopped into 1-cm cubes
1/2 tsp tamarind paste
1 tbsp mustard seeds
3-4 cloves garlic
1 tsp cumin seeds
4-5 fresh green chillies (or to taste), minced or sliced into very thin rings
2-3 medium onions, sliced thin
1/2 cup chopped ripe tomato
2 tsp oil
Salt to taste
Fresh coriander leaves for garnish

Method:

1. Pressure-cook the dal and potatoes with just enough water to cover the dal in the pan.




Two whistles should be enough. Let the pressure come down by itself,

If cooking on the hob, make sure the dal and potatoes are cooked but not mushy. Add water as required, dont start off with too much or it'll be a waste of energy and nutrients. You should have about a cupful of water left after cooking.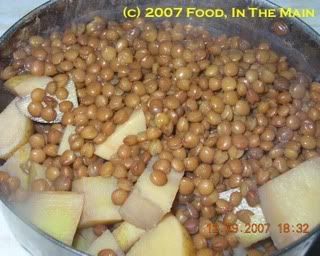 2. Meanwhile, grind together the mustard seeds, garlic and cumin seeds into a powder.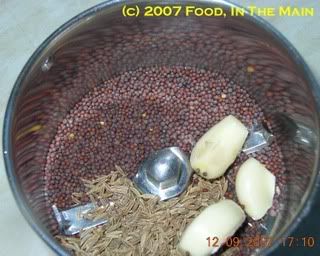 It need not be very smooth.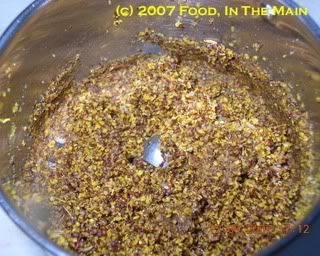 3. In a pan, heat the oil and add the sliced chillies; fry for a minute or so, then add the sliced onions and cook them till they're soft and pale brown.




4. Add the ground mustard powder and stir it in.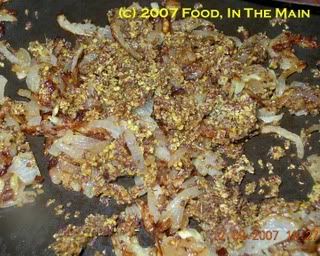 Fry for 2-3 minutes more on high heat, stirring occasionally.

5. Add the chopped tomatoes along with 1/2 cup water.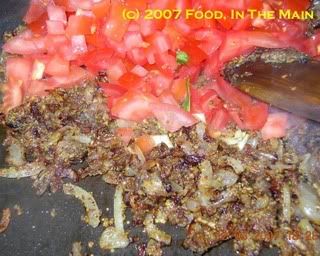 Fry till the tomatoes turn soft and are breaking down.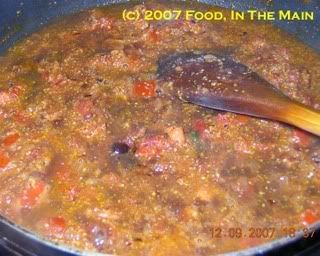 6. Now add the cooked dal and potatoes with the remaining cooking water and stir it all in. Add enough water to make one cupful if there isnt enough cooking water.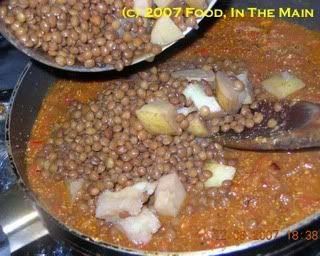 7. Stir in the tamarind paste and salt to taste. Let the dal bubble for 5-7 minutes until the ingredients all come together and the water content reduces.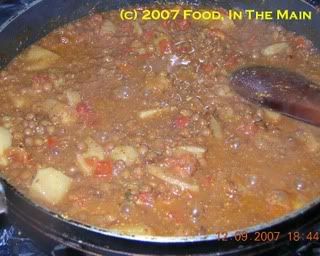 This dal should be quite thick.

8. Garnish with chopped coriander and serve hot with chapaties or rice.