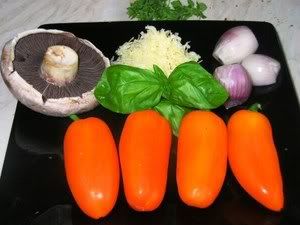 Gosh, it's been a real struggle to put pen to paper - or fingertips to keyboard, if you will. One of those bouts of listlessness where nothing seems worthwhile, or easy... my entire being resisted the very thought of writing something, tapping out the recipe, uploading the photos, resizing them, placing them on the template - all of it seemed like too much hard work. Too much work at work and no energy for anything else, that was probably the cause.

But I'm feeling a little perkier today, because yesterday afternoon, my boss and the two other surveyors for whom I've been doing a HELLUVA lot of work these last 2 months, took me out to lunch to show their appreciation of my work. That was a nice gesture and I guess good deeds resonate outwards.

Another nice surprise was waiting for me when I got home today - a lovely home-made photo card from the even lovelier Meeta, of
What's For Lunch Honey
. And better yet, it was one of my favourite photos from the many many brilliant photos on her blog. This one:




Thanks Meeta, you made my day!

Pass it forward, right? :)

Recipe for:
Stuffed baby peppers 2 - mushrooms and cheese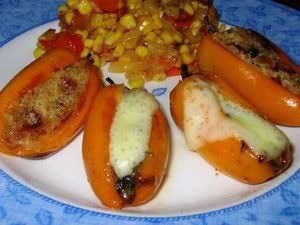 Ingredients:

4-6 baby peppers
1/2 cup mushrooms, chopped
3-4 shallots, chopped fine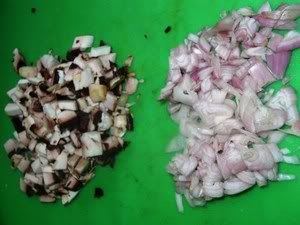 2 tbsp fresh basil leaves
1 tsp Worcestershire sauce
1 tsp chilli sauce
1 tsp oil
1/4 cup grated Danish Havarti cheese (or use any cheese you like)
5-6 slices of Jarlsberg cheese (or use any cheese you like)
Salt to taste

Method:

1. Heat the oil in a pan and fry the shallots in it till they turn soft.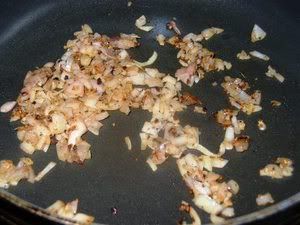 2. Add the mushrooms and stir for a minute or so, then add the basil leaves.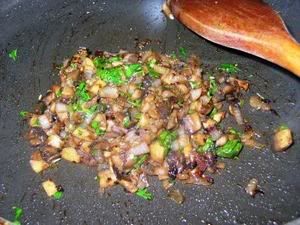 3. Add the Worcester and chilli sauces and stir well. Taste for salt.

4. Cool the mix, then stir in the grated cheese. Reserve.




5. Prepare the peppers as detailed
here
and fill carefully with the mushroom-cheese stuffing.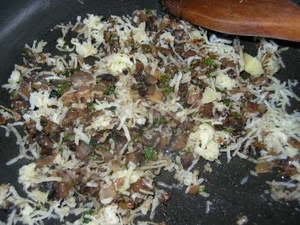 6. Place the stuffed peppers on a tray, slit side down, spray with olive oil mist, and bake for 12 minutes or so at 180C, or until the peppers begin to acquire light brown spots.

7. Turn over the peppers, place a slice of Jarlsberg cheese over the slit and place back in the oven till the cheese melts (2 minutes or so).

8. Serve warm.