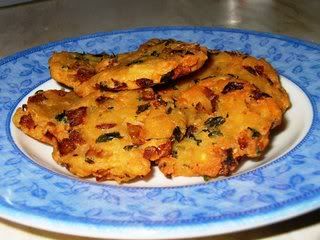 Yep, they look nice, dont they? :) They WERE nice. Ever since I saw the
recipe for maddur vada on Latha's blog
a few weeks ago, by sheer chance (I'd googled "maddur vada"), I'd been hankering to make them. They're simple to make, and really best eaten fresh while they're still fairly crisp. I personally liked their chewy texture a day on, but I think that could just be me, a one-woman fan club.

I used the same ingredients as specified in Latha's recipe, but made a small addition of my own - urad dal that had been soaked for 2-3 hours. I think I had a vague of idea of the really really scrummy "Tirupati vada" that I'd eaten long ago, before the Tirupati laddoo became the only prasadam (holy offering) available. The Tirupati vada was dark brown, very chewy, and had urad dal in it. I havent a clue about the rest of the ingredients in that prasadam - all i remembered was the texture and the fact that there was urad dal in it.

The urad dal DID make a difference to the maddur vada - if only in taste. I'm quite glad I made the addition!

Recipe for:
Maddur vada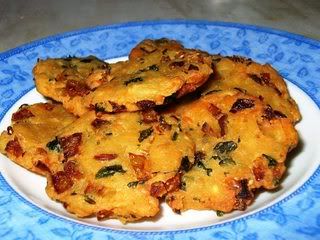 Ingredients:

1 cup fine semolina
1/2 cup rice flour
1/4 cup plain flour
1 tsp red chilli powder
5 tbsp hot oil for kneading
2 onions, finely chopped
1/2 cup urad dal, soaked for 2-3 hours
1/2 cup coriander leaves, chopped
10-15 fresh curry leaves, chopped
Fresh green chillies to taste, minced
Salt to taste
Oil for deep frying

Method:

1. Heat the oil in a deep pan.

2. Put the rice flour, plain flour, semolina, red chilli powder and salt in a bowl. Add 5 tbsp hot oil and and mix well with a wooden spoon.

2. Add the chopped onions, urad dal, coriander, curry leaves and chillies.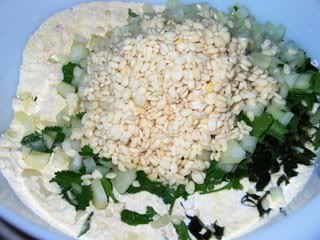 Mix with enough water to make a rough dough. Use your hand for this.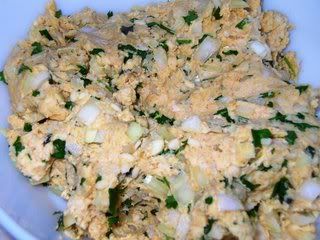 3. Take a small ball of this dough and flatten with your fingers (or use a glass, greasing its bottom well) on a non-stick sheet.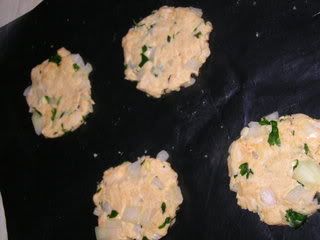 4. Drop into hot oil and deep fry on medium-high heat until golden brown.

5. Serve hot with any dipping sauce.