I have TWO entries for
Meeta's Monthly Mingle #3 - Beat The Heat
. I made a mixed berry smoothie with blueberries, strawberries and raspberries (very kid-friendly), which was yummy and went down a treat.




Then Pete decided to make a slushie for adults with coffee and Scottish cream liqueur. Mmmmmmm.... the slushie was wickedly good and disappeared so quickly that I just about had time to take a photo of the last half-cup that remained!

Recipes for: Mixed berry smoothie and Ice-blended Scottish cream coffee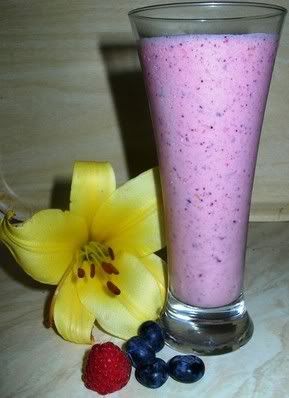 Ingredients for
Mixed Berry Smoothie:

1-1/2 cups mixed berries (I used strawberries, raspberries and frozen blueberries)
3 scoops low-fat vanilla icecream
2 cups milk
1 cup yogurt
a few ice cubes
Sugar to taste

Method:

Blitz all the ingredients (minus the sugar) in a blender. Taste for sweetness and add sugar as required. Blend again. Serve cold in big glasses.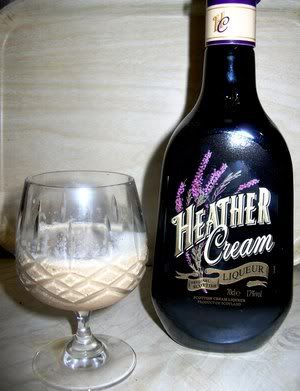 Ingredients for Ice-blended Scottish cream coffee

1/3 cup strong brewed Espresso
4 scoops low-fat vanilla icecream
1/2 cup milk
1/3 cup cream liqueur (Baileys, etc)
Sugar if required
LOTS of ice

Method:

Blitz in a blender till the ice is well crushed. The slushie should be thick. Serve at once in wide-mouthed glasses.