When I made this pulao, it was with the intention of submitting it for Sra's Legume Love Affair. After I made it, though, I had a sudden rush of doubt… were green lentils legumes? I couldn't remember if legumes meant just beans, or whether lentils were included under that heading.

I'm afraid this story doesn't have much suspense in it – or even a story – and even I couldn't spin it out to my usual preposterous lengths… because, when I googled "Are lentils legumes?", Google promptly – and unsuspensefully - informed me that yes, they are. End of story. No more suspense.

But yay, this recipe can go out to Sra for the
4th Legume Love Affair
– and it is. I do love it when a plan comes together!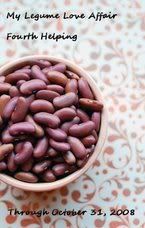 What's more, this also qualifies for
Srivalli's Rice Mela
, so I'm sending it off there as well.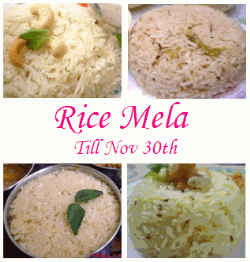 Now I'm twice as satisfied.

Recipe for:
Green lentil pulao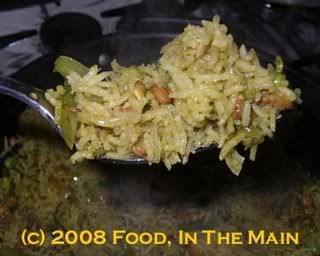 Ingredients:

Wash well and soak together, for at least 30 minutes: ½ cup green or puy lentils (or any lentils that keep their shape when cooked)
2 cups basmati rice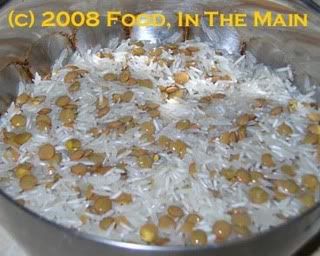 Grind to a smooth paste: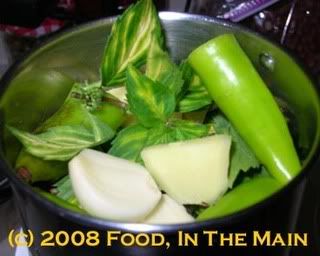 10-15 fresh mint leaves
¼ cup coriander stems (preferably) or leaves
1" piece ginger
4 fat garlic cloves
3-4 fresh green chillies (or to taste)
½ tsp coriander seeds (green ones if possible)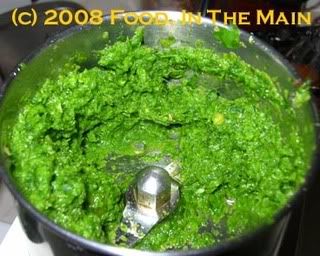 Vegetables and spices:
1/2 cup onions, sliced thin
1 medium tomato, chopped
1/4 cup green beans, sliced
1/4 cup frozen green peas
1/4 cup green bell pepper
1 tsp cumin seeds
1 bay leaf
2 tsp oil
Salt to taste
About 3 cups water or whey (I use rice:liquid ratio of 1:1.5)

Method:

1. Heat 2 tsp oil in a large pan (which has a tight-fitting lid). Add the cumin seeds and fry for 30 seconds, then add the sliced onions and fry till they start softening.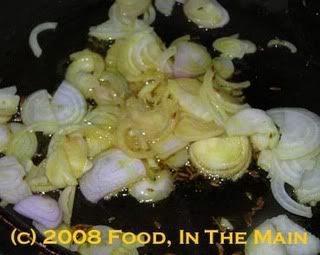 2. Add the chopped tomato and stir fry for 2 minutes,




then scrape in the mint paste and fry it on medium heat for 3 minutes, stirring till it begins to change colour.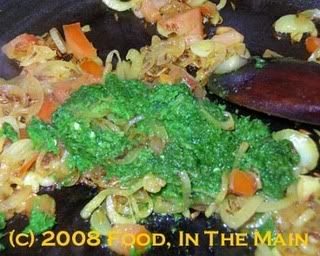 3. Now add the sliced vegetables and stir well, then let them cook for 5 minutes or so.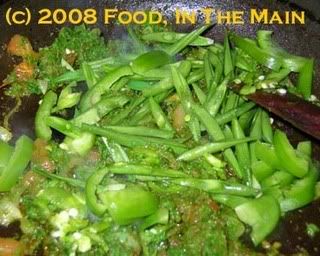 4. Next, add the soaked rice-lentils and bay leaf, stir till well mixed.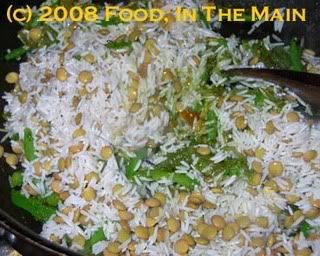 Turn the heat up to high and fry this, stirring continuously, for 2-3 minutes, till the rice grains begin to turn opaque.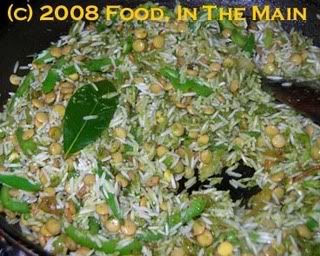 Add salt to taste, then pour in the water (or whey, if you have it).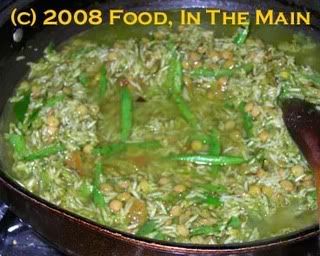 Stir well again, then turn the heat up again.

5. Once the water comes to a rolling boil, turn the heat right down, cover the pan and let the rice and vegetables cook for 15 -18 minutes, undisturbed, then turn off the heat. Let the pulao rest for 15 minutes. Ideally, do not lift the lid at all during this time.

6. After 15-20 minutes, lift the lid, sniff at the aroma, fluff the rice with a fork and serve hot with a cool cucumber raita.