I'm no photographer, so even the most beautiful looking food becomes a little less beautiful seen through my camera lens – oh all right, a LOT less beautiful. So when it comes to food that isn't straightforward, fuss-free food porn fodder, I really don't stand a chance at making it look pretty. All I can promise is that it will taste great – like this poached egg curry I made.
Original recipe here


I was in a rush and didn't have the time to let the gravy boil down to the sort of thicker consistency I wanted, so I quickly whisked a beaten egg into the gravy to thicken it. Well, that worked fine, but what I hadn't foreseen was that the beaten egg would make the gravy look like… well, let's just say not particularly aesthetic.

Food porn to the eyes it wasn't, sisters (and the odd occasional brother)… but it was food porn for the palate, that's fer sure. I probably wouldn't serve this curry to guests as such, but it'll do just fine for family and good friends! (That's because they'll have to love you to want to try this - ok, slight exaggeration):o) seriously, though, it's good comfort food.

Recipe for:
Poached egg curry


Ingredients:

4 eggs
2 onion, chopped
2 tomatoes, chopped
1/4 cup light coconut milk
1/4 tsp turmeric powder
1/2 tsp garam masala
1/2 chilli powder
3/4 tsp black peppercorns
1 tsp coriander seeds
1/2 tsp white poppy seeds (khus-khus)
1 tsp fennel seeds (saunf)
1 tsp mustard seeds
1/2 tsp urad dal
A few curry leaves
1 tbsp chopped coriander
2 tsp oil
1 cup water (or as required)
Salt to taste

Method:

1. Grind the coriander seeds, poppy seeds (khus-khus), fennel and black pepper to a fine powder.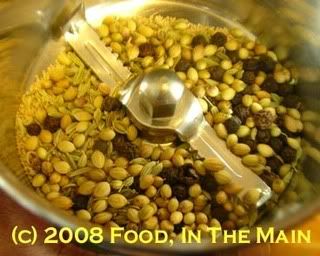 Mix with 1 cup water and set aside.




2. Heat the oil in a pan, add mustard seeds and urad dal, cover and let the mustard splutter. Then add the curry leaves and chopped onions. Fry till the onion becomes soft and light brown.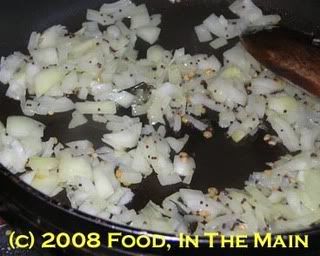 3. Now add the chopped tomatoes and fry till it becomes soft.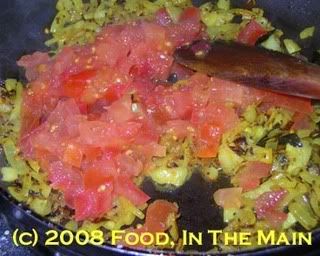 4. Add chilli powder, garam masala and turmeric powder and fry for 30 seconds, stirring.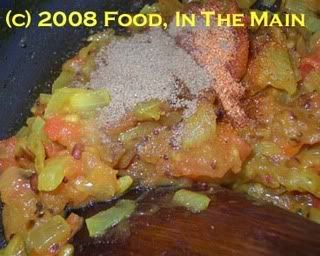 5. Mix the coconut milk with the ground-masala water from Step 1.




Add salt to taste and mix well.

6. Pour this in the pan,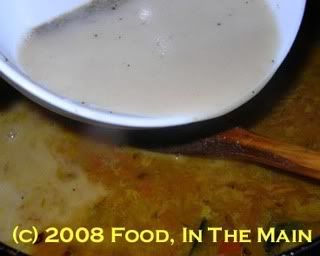 let it come to a boil,




then break the eggs gently, one by one, into the gravy.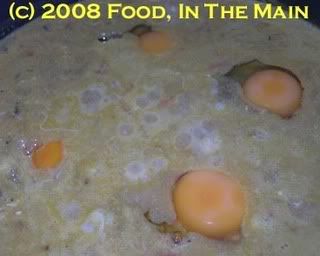 7. Do not stir the gravy after this, but let it come to a gentle simmer and keep it on medium heat for 5-6 minutes, or till the eggs are cooked.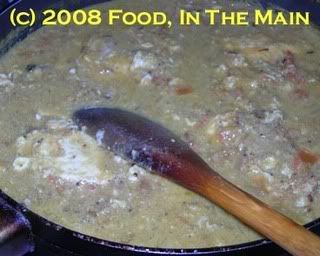 8. Garnish with coriander leaves and serve hot with plain rice or pulao.