I've never made a gravy for paneer with just yogurt as the main ingredient, and it only happened because I didn't have a tomato in the house. There must have been a blue moon in the sky because normally I'm NEVER without tomatoes – unfortunately I didn't look out of the window to check. Not that looking out would have helped because it was a dreary, cold, rainy evening with nothing to look at but soggy, dripping vegetation. No self-respecting moon would have bothered to light up.

Anyway, this yogurty paneer was pretty good, although since the chilli levels were low on account of Pete, he liked the dish much more than I did. Besides, I kept having to fight off the feeling that I'd been cheated of something "real", much as I did when, as a kid, my grandmother would make what we called "mor(u)-chaar(u)" – basically seasoned and tempered buttermilk - and serve that up as the first course of a meal. Usually this was when she hadn't had enough time to make something more substantial, but what did I know or care about her kitchen dilemmas at that age! All that bothered me was that her quickfix solution was cheating me of a more interesting first course!

I usually put up a bit of a grumble because to me, the buttermilk wasn't a "real" kuzhambu or gravy – not like sambar or even mor-kuzhambu (which has a spicy ground coconut masala to jazz it up). I guess my main gripe was that, with the curds only thinly disguised as the "chaar", we ended up with curd rice for both courses. (My naaku was always neeLam – literally, that my tongue was always long… *heh* idiomatically, meaning that I had a keen sense for – and appreciation of - good food) right from when I was young.

Recipe for:
Paneer in cashewnut-yogurt gravy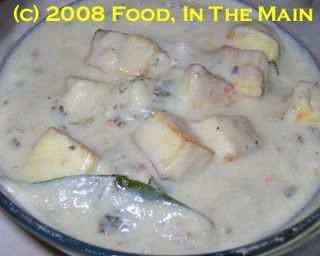 Ingredients: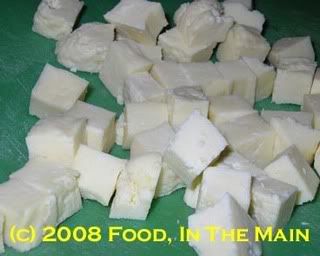 1-1/2 cups fresh-made paneer cut into ½" cubes
1" piece ginger
2-3 cloves garlic
1 tsp coriander seeds
1 cm piece cinnamon bark
2 dried red chillies (or to taste)
7-8 cashewnuts
2 onions quartered and separated
1-1/2 cups low-fat Greek yogurt
1 bay leaf
1 cup water
2 tsp oil
2 tbsp coriander leaves
Salt to taste

1. Fry the paneer in 1 tsp oil till golden, and reserve.

2. Put the onions in a saucepan and pour in just enough boiling water to cover them.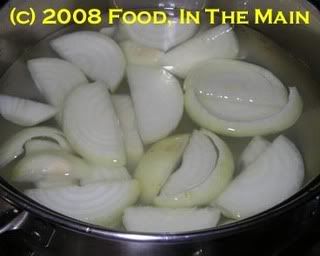 Cover the pan and simmer the onions for 6-7 minutes or till cooked (it will look transparent and soft). Cool (retain the cooking water if there is any left).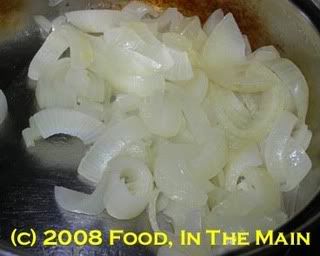 3. Grind the ginger, garlic, coriander seeds, cinnamon and red chillies if using into a fine paste. Reserve.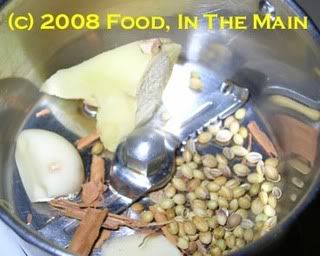 4. Next, grind the boiled onions with the cashewnuts to a smooth paste.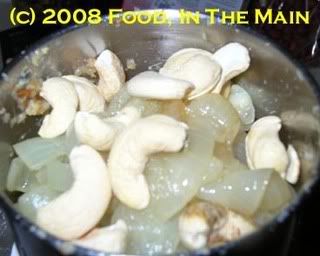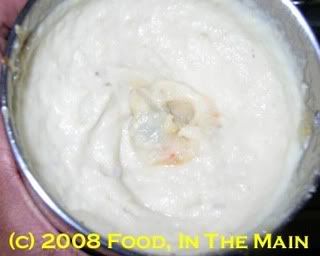 5. Heat the oil in a pan and fry the ginger-garlic paste for a minute or so. Add the bay leaf now.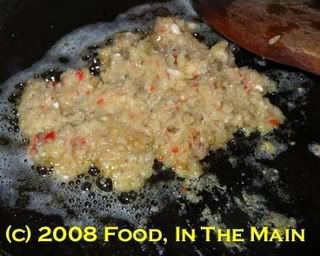 6. Then add the cashewnut paste and stir for another minute.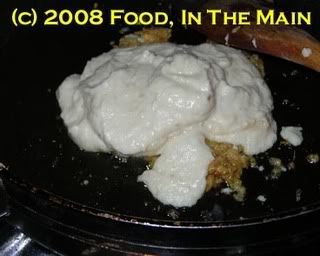 7. Pour in a ladleful of yogurt, stirring briskly, then add the rest of the yogurt and stir well to mix the contents thoroughly.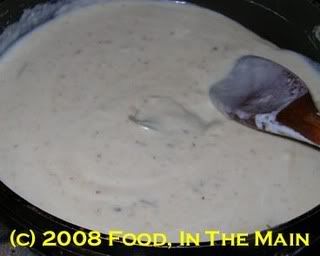 8. Add a cupful of water and stir, then bring the gravy to a gentle simmer. Add the paneer pieces and stir.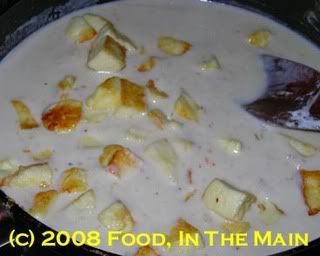 9. Simmer for 5-6 minutes, then sprinkle over the coriander leaves.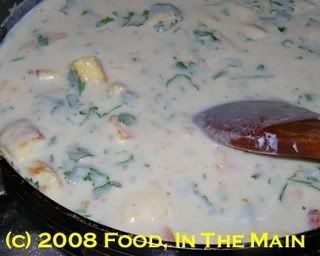 Serve hot with rotis.