Oranges are my favourite fruit and orange my favourite colour, which makes it a happy coincidence that my favourite fruit and favourite colour come together in one juicy little package. However, not all oranges are equal in my eyes – the perfect oranges are those which are a tart-sweet explosion in the mouth when you bite into a segment, seedless, soft and loose in their skin (but not TOO loose and soft, because that means they're past their best) and easy to peel. Oranges that are hard to peel, or just hard from old age, those that are blah in taste (neither sweet nor sour), those that are too squashy – they can totally mar what should be a blissful experience.

You'd have heard of the aphorism: "When life gives you lemons, make lemonade". I have another - When life gives you less than perfect oranges… why, make orange cake!

So, following my own advice, I did.

And it was good (both the advice and the cake).

(By rights, I should have ended this post at the previous sentence, which would have been the perfect exit line… unfortunately, the sentence arrived unexpectedly soon, leaving me with no choice but to continue despite the apt ending. All I really wanted to add was that the
original recipe from About.com: Southernfood
was for a sour cream orange cake with walnuts, but I substituted low-fat Greek yogurt for the sour cream and almonds for the walnuts (because a certain walnut-loving amma, who is back in India now, seems to have finished my stock off) – oh, and I added sultanas because I think oranges and sultanas are a star combination. Also, I halved the original recipe, as I didn't want to make a massive cake.)

Recipe for:
Orange-almond cake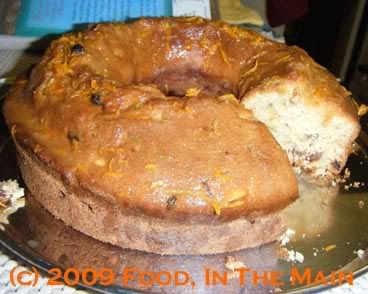 Ingredients:

1/4 cup salted butter, softened
1 tablespoon orange rind, grated
1/2 cup sugar
1 egg
1-1/3 cups flour
1/2 teaspoon baking powder
1/2 teaspoon baking soda
½ cup greek yogurt
6 tbsp fresh orange juice (I used 4 tbsp juice + 2 tbsp Cointreau
1/4 cup chopped toasted almonds
¼ cup sultanas or raisins

Topping: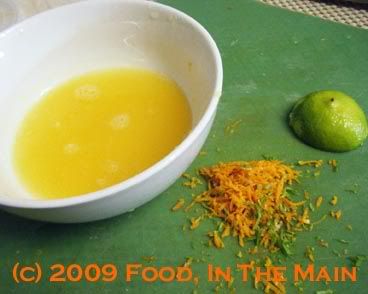 1 tbsp orange blossom honey (or use any honey)
1/4 cup fresh orange juice
1 tablespoon finely grated orange rind
1 tbsp lemon juice

Method:

1. Preheat oven to 180°C/350°F.

2. Mix butter and 1 tablespoon orange rind together in a bowl.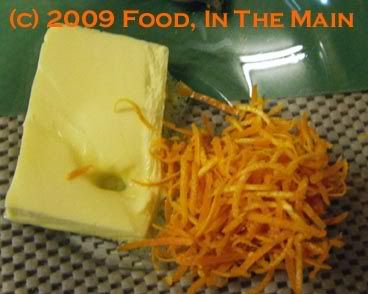 3. Add sugar and cream the mixture till light and fluffy.




4. Then add the egg and beat well.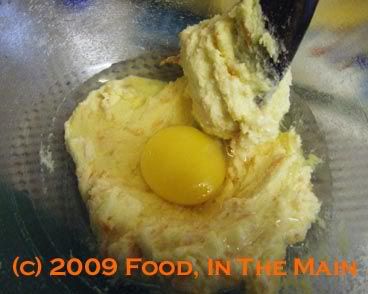 5. Mix flour, baking soda and baking powder in a bowl. Add dry ingredients to creamed mixture,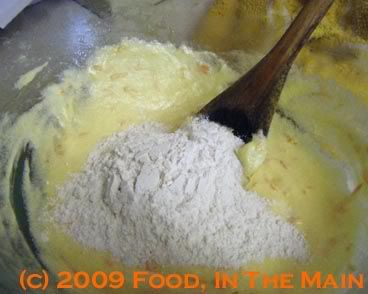 6. alternating with orange juice/Cointreau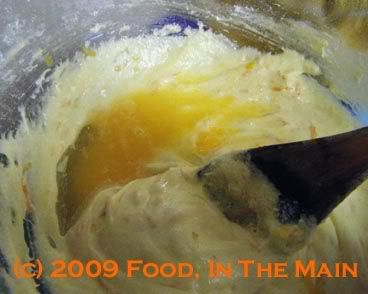 7. and yogurt, beating until smooth after each addition.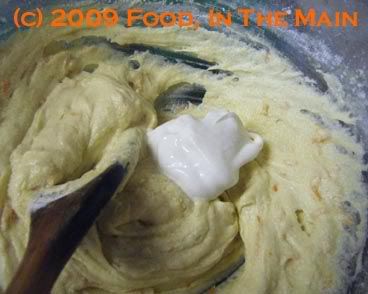 8. Add chopped toasted almonds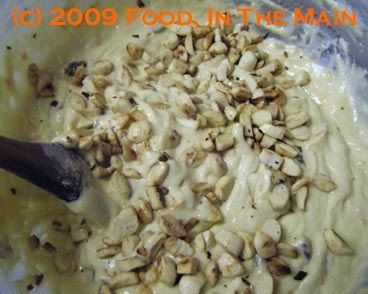 9. and sultanas,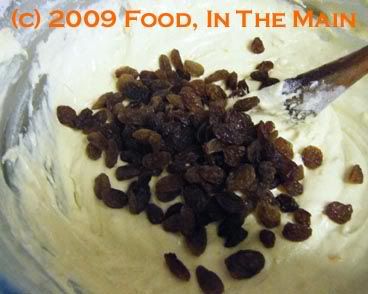 then pour into a greased cake pan (6" round pan) - I used a savarin pan.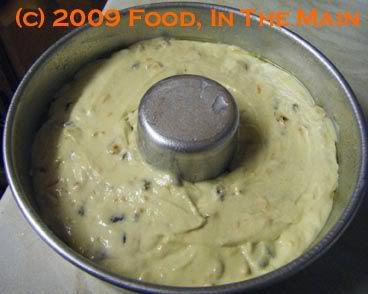 10. Bake 40 minutes or till done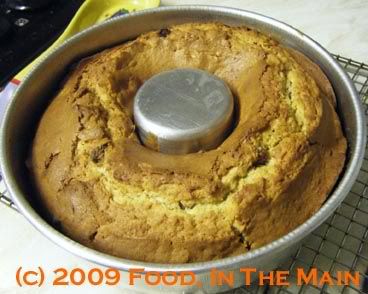 (check with cake tester – if it comes out dry, the cake is done).

11. Cool 10 minutes; remove from pan. Make evenly spaced holes in the cake with a skewer.

12. Heat topping mixture,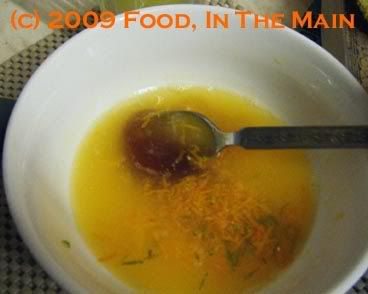 then use pastry brush to spread the warm honey mixture on top of the warm cake.