This recipe is actually for the pav buns/dinner rolls that I made a few days back. And yes, before you ask, I am not yet tired of mentioning the fact that I baked them myself! (Twice!) The photos were taken the second time I made the same recipe, but I decided to shape the buns like sandwich baps (English term for a flattish soft flour-topped sandwich roll) - which is why the finished-product photo doesn't show pav bun-shaped bread.
It's the same recipe as in the earlier post
, though.

The post is basically a pictorial, so for a change I'll let the photos do the talking. One photo equals a thousand words, to quote an oft-repeated phrase, so … er (hoping my maths skills are up to the task) ... I guess that means I've written some 18,000 words, not counting the words in this paragraph. A pretty good effort, all said, wouldn't you agree?

In pictures, then: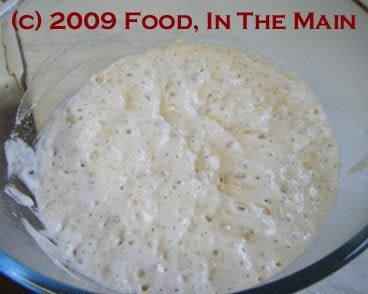 The bubbly result of one cup of flour, one cup of warm water and 2.5 tsp yeast, mixed well and left to ferment in the oven for about an hour with the pilot light turned on.

Adding the remaining 2 cups flour, 1 tbsp melted butter, salt and sugar.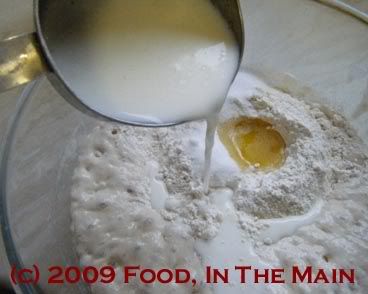 1/2 cup buttermilk going into the bowl now...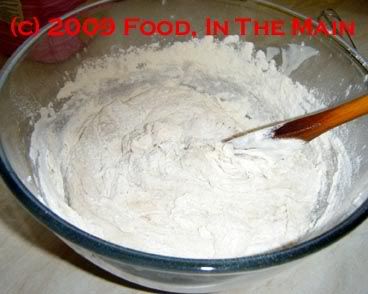 Stirring the whole thing with a wooden spoon to bring the ingredients into a rough dough.



Now that the dough has come together reasonably well, time for some kneading.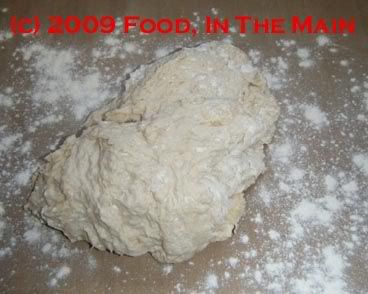 Remove the dough to a lightly floured surface.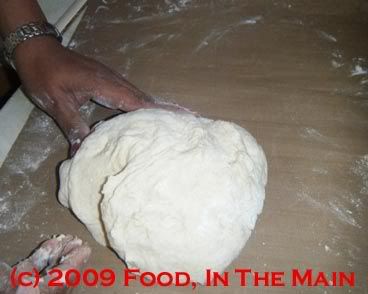 This is hungry dough - it's taken up the extra flour from the kneading surface.



Don't be afraid to scatter more flour on the surface - like so - while kneading.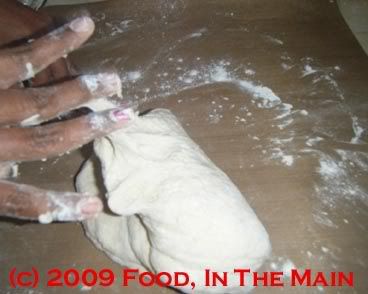 Fold the dough towards you while kneading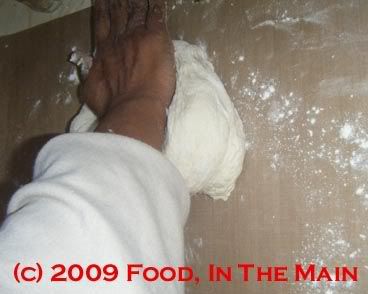 Then push it away from you with the heel of your hand. Turn the dough a quarter circle, then repeat the folding-pushing maneouvre for 6-8 minutes.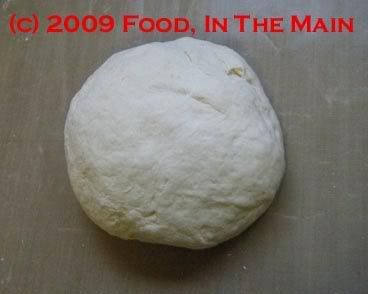 At last - the dough is now elastic and smooth, ready for the next step.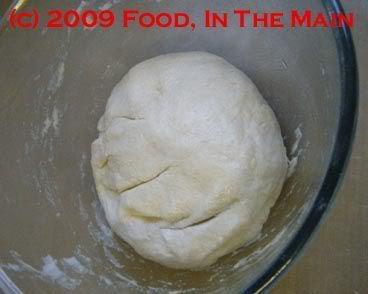 The dough now back in the greased bowl, covered with cling film, for 1-1/2 to 2 hours in the pilot-light-lit oven.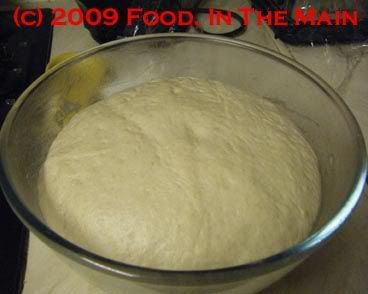 After about 1 hour 45 minutes - the dough has risen nicely to double the original volume.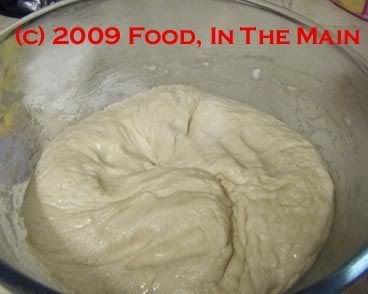 Punch it down gently.



Put the dough back on the kneading surface to be pinched off and rolled into bun shapes, ready for the second rising. (Nothing to do with religion!)



After 45 minutes in the oven, the bun-shaped dough balls have risen again and filled the gaps to stick together. Sprinkle extra flour on them before baking.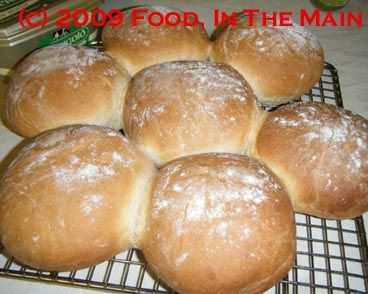 Golden-brown sandwich baps, fresh from the oven. These took about 30 minutes to bake at 180C.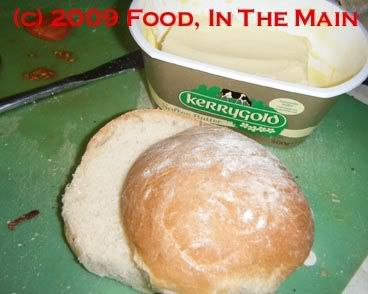 Sliced and ready to become a sandwich - use a filling of your choice, and enjoy the soft, yeastily aromatic bread baked by your own hands!