I'm feeling quite thrilled that one of my favourite South Indian snacks –

paruppu vadai

(deep-fried, naturally) – has had its guns spiked, its unhealthy nature nullified, its threat to arteries and veins neutralised, and so on. You get the idea. In other words, it is now actually...

Wait, this is a momentous occasion, so everybody please take a deeeeeeeeeeeep breath before reading further.

Got a good lungful or two of that airy stuff? Excellent. I shall now continue.

In other words, paruppu vadai is now... Good For You, or actually even Better For You. And there's still more. Not only is it Better For You, it is also...

Hang on - are you all still holding your breath? You are? Okay. Good.

So, to get back to what I was saying – not only is it Better For You, it is also Extremely Tasty!

How about that? Huh? Huh? Is that good news or is that Good News?

The thing is, although this is a discovery I made the other day, it is not an original discovery. This healthified snack is not new to at least one other food blogger, because it is
SHE, the Taste Tinkerer
,
who modified the deep-fried tastiness of this classic to a baked one... while retaining all the tastiness.

Things just do not get better than this in the world of foodies like me.

And with that, I take you on to the recipe, which I modified ever so slightly because the original asked for flax seeds, which I didn't have; and I also used two kinds of dal because I had them, and I could.

On with the recipe...

Waitaminit - gosh, y'all are surely not still waiting to exhale? Awwww.... you may draw breath now!

Recipe for:
Baked paruppu vadai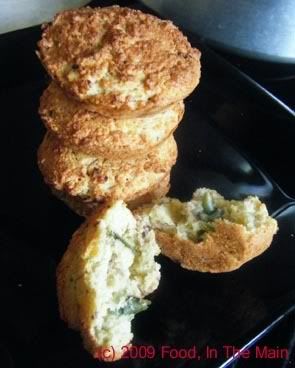 Ingredients:

1/2 cup chana dal
1/2 cup tuvar dal
1 small red onion
4-5 green chillies
1/2 inch piece of ginger, grated
6-7 curry leaves, torn to small pieces
1 tsp baking powder
2 tbsp crushed roasted peanuts
1/2 tbsp oil
Salt to taste

Method:

1. Soak the chana dal and the tuvar dal in warm water for 20-30 minutes.

2. Mince the onion, slice the green chillies finely and grate the ginger.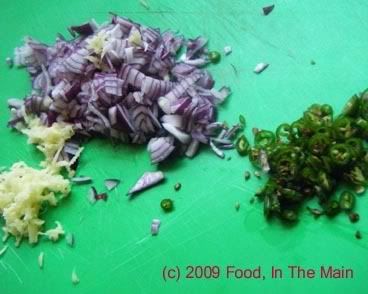 3. Drain the water from the dals and coarsely grind with chopped chillies, grated ginger and minced red onion.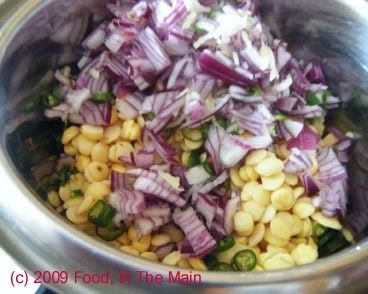 Add only enough water to make the processor run, and make a paste that is fairly coarse.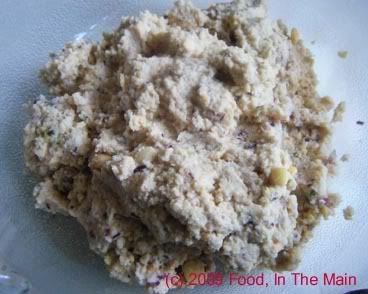 4. Mix in the salt to taste, baking powder, crushed peanuts and curry leaves.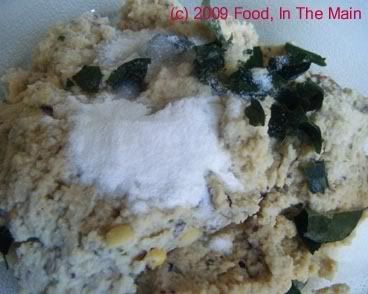 5. Spray a cupcake tin with non-stick spray and spoon the mixture into the cavities, making them level with the top.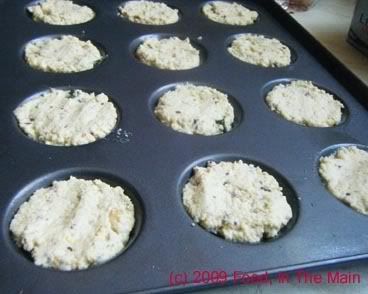 6. Bake for 25-30 minutes in a 180C oven, turning the tray around after 15 minutes.




Let the vadai bake till the tops are golden brown. Remove the tray from the oven.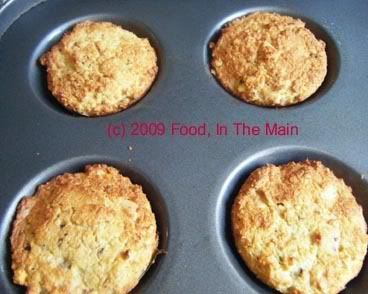 7. Let cool in the tray for 10 minutes before removing the vadais.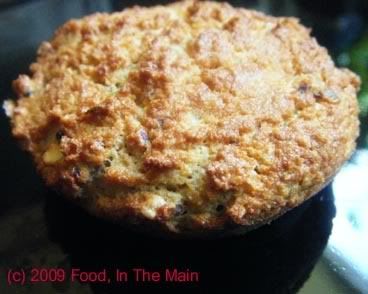 Serve with coconut chutney, ketchup or plain.