Another broccoli entry from me for ARF/5-a-day Tuesday #6, usually hosted by
Sweetnicks
, but this week being hosted by
Stephanie, the Happy Sorceress
.

Since finding out that peanuts are a good source of anti-oxidants, well, I just HAD to use them along with my veggies for this event. I've had this broccoli recipe for a while, printed off from one of the food groups that I've subscribed to, and I've tweaked it only slightly. A lot of the recipes are too complicated or call for ingredients not available in the UK - fair enough, the groups are mostly US-based, so it's to be expected. But this recipe seemed interesting and simple, and even better, perfect for the Tuesday event.

It is vaguely reminiscent of Thai cuisine, although I suppose peanut butter isnt the most authentic of Thai ingredients. And come to think of it - couscous isnt really a hallmark of Thai cooking either.... Okay, so perhaps it ISNT reminiscent of Thai cuisine. Let's just say it's a pretty darn good recipe, and leave it at that!

Recipe for:
Broccoli in peanut sauce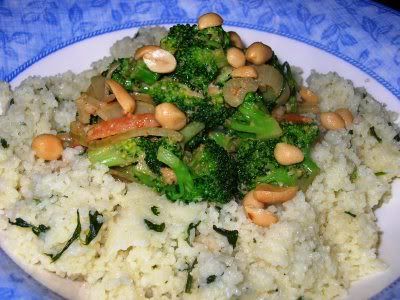 Ingredients:

1/4 c peanut butter
1 tbsp sugar
1 1/2 tbsp hot water
Juice from half a lime (about 2 tbsp)
1 generous tbsp dark soy sauce
1 tbsp sesame oil
3 whole dried red chillies (or 1/2 tsp chilli flakes, if you dont like chillies)
1 1/2 tbsp oil
2 cups fresh broccoli, in florets
1 medium carrot, cut into matchsticks (or use red bell pepper)
1 small onion, thinly sliced
3 cloves garlic, minced
A handful of roasted peanuts, for garnish

Method:

1. Put the broccoli in a big bowl of very hot water for 4 minutes. Remove, refresh under cold running water and set aside in a colander to drain.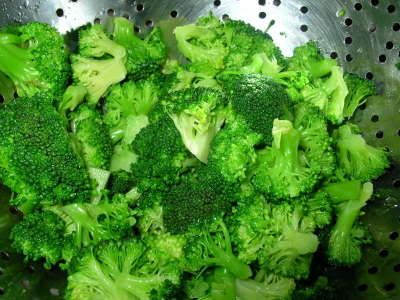 2. Combine peanut butter, sugar, water, lime juice, soy sauce, sesame oil, and pepper in a blender or spice grinder, until the chillies are well blended. Set aside.

3. Heat the oil in a wok. Add the onions, carrots/bell pepper and garlic, and
stir-fry for 4 minutes, or until tender crisp.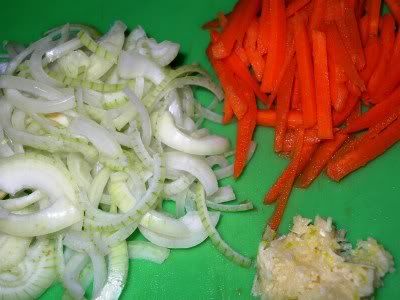 4. Add the broccoli and stir. Remove from the heat after 1 minute.

5. Place the vegetables in a bowl and pour the peanut sauce over it.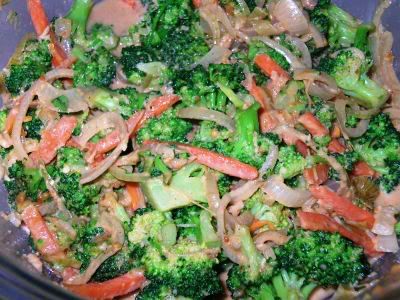 Mix well and serve warm over couscous (I flavoured mine with lemongrass and fresh coriander) or with noodles.