This has been possibly one of the tastiest dals I've made - and I'm not sure what gave it that extra oomph. I'm aware this is not the most inspiring of things for any cook to say... I mean, if a cook doesnt know what makes his/her recipe a hit, who would?

Still, as I said - no idea what made the dal stand out, especially as the ingredients used were (are) absolutely standard. All I can think of is that perhaps it was the sorrel, as freshly harvested as any greens could get, that made the difference. I got the leaves from my container garden two minutes before I used them. I also had a cupful of water left over from cooking green beans for Pete, so I added that to the dal instead of plain water - but I cant see that it would have made much difference. Bean cooking water is just bean cooking water, not a flavour developer. Right?

I've always thought that sorrel was the English name for gongura, the sour greens so typically used in Andhra cooking. Since I havent actually seen gongura (except in the finished dish made by someone else!) or cooked with it before, I just assumed my sorrel was gongura. Only, my mother said it couldnt be gongura because the leaves werent the right shape (this was when they were just beginning to grow).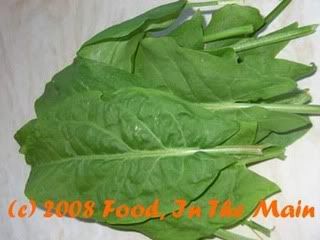 True enough, the leaves were broad and flat rather than narrow and tapered... but they were sour. Not mouth-puckeringly so, but with a pleasant sort of sourness, rather like tamarind leaves. Since they were green and sour, I christened them gongura, and made the dal that I've been hankering after ever since I had it first at a friend's place, many many MANY moons ago. Dont anybody tell me it's not gongura... because my response will only be this: "It's a different KIND of gongura, so there."

So there.

Recipe for:
Sorrel dal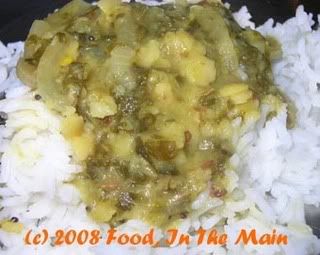 Ingredients:

1 cup tur dal, cooked
2 cups gongura leaves, washed and sliced
1 medium onion, minced
1 tsp ginger, grated
3-4 fresh green chillies (or to taste), sliced very thin
2 tsp oil
1 tsp coriander powder
1 tsp mustard seeds
1 tsp cumin seeds
1 tsp ghee
1-2 dry red chillies
Salt to taste
1-1/2 cups water

Method:

1. Heat the oil in a pan, add the mustard seeds, cover and let them pop. Then add the ginger, green chillies and coriander powder and fry for 30 seconds or so.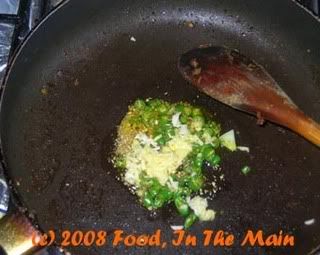 2. Throw in the onions and saute them till they begin to soften and become pale brown.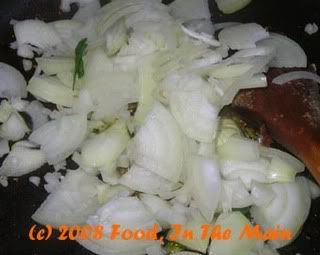 3. Now add the sorrel leaves and stir till they begin to wilt.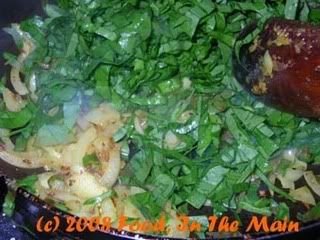 4. Pour in the water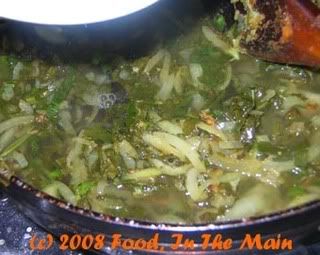 and let it simmer for 4-5 minutes.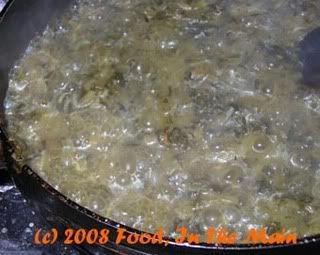 5. Then add the cooked tur dal and salt to taste, and stir.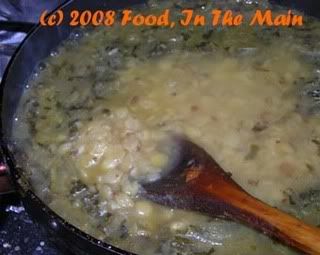 Let the dal come to a gentle bubbling simmer.

6. In the meanwhile, heat 1 tsp ghee in a small pan. Break the dry red chillies in two or three pieces and add them to the ghee. Then add the cumin seeds and let them fry for 30 seconds till fragrant and brown.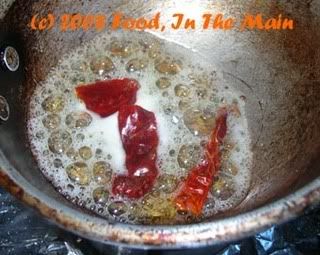 Pour this tempering on the dal and mix.




Serve hot over rice or with chapaties.