Here's a sort of Southie version of kala chana masala, cooked with tomato and onions and tamarind and sambar masala to make a tangy, spicy and really mouth-wateringly aromatic puli kuzhambu.

Yep, that's it. No more story to this than the preceding.

And you thought I couldn't be brief and pointful… (as opposed to pointless)
Recipe for:
Kala chana puli kuzhambu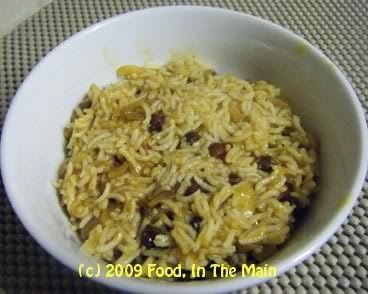 Ingredients:

1 can black chickpeas (kala chana)
1 large tomato
1 large onion
2 green chillies
pinch of asafoetida powder
1/2 tsp turmeric powder
1 tsp coriander powder
1/4 tsp roasted fenugreek powder
1 heaped tsp sambar powder
1/2 tsp red chilli powder (or to taste)
1-1/2 tsp tamarind paste
2 tsp oil
1 tbsp rice flour
2 cups water (more if reqd)
Salt to taste

1. Slice the onion, chop the tomato and vertically slit the green chillies.


2. Dissolve the tamarind paste in 1/2 cup hot water, add the rice flour and whisk it in so that there are no lumps. Reserve.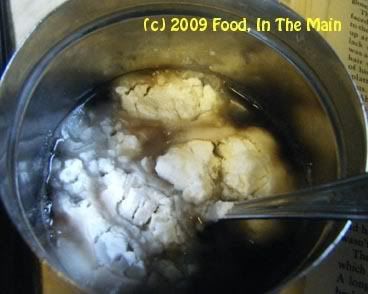 3. Heat the oil in a pan, add the coriander powder, the asafoetida powder, the turmeric powder and the green chillies, and fry these for 30 seconds.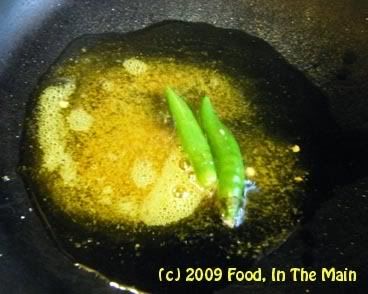 4. Add the sliced onions and stir-fry till they begin to soften.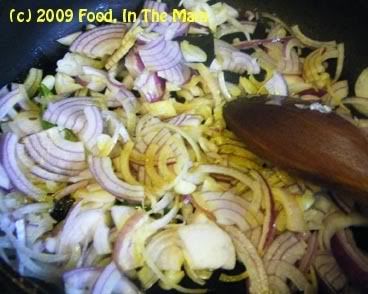 5. Add the chopped tomato now and cook it till it begins to turn mushy.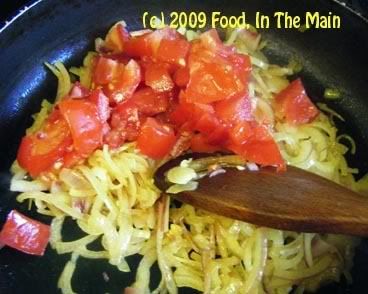 6. Next add the roasted fenugreek powder, the red chilli powder and the sambar powder and stir it all in. Fry this for 2 minutes.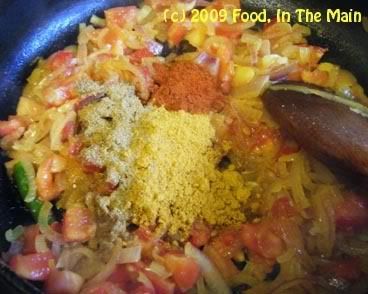 7. Then add the drained black chickpeas to the pan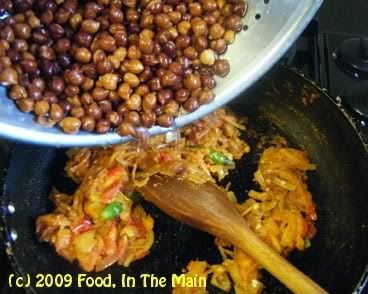 and stir for 2-3 minutes till they are coated well with the masala.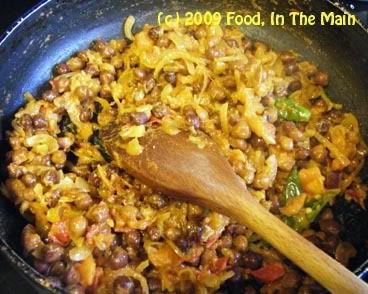 8. Pour in the tamarind water now, add another 1-1/2 cups water and salt to taste. Bring it to a bubbling boil, then reduce the heat to medium-low and simmer the kuzhambu for 10 minutes or till it comes "together" and is no longer watery. That is, it should be fairly thick.
Let the kuzhambu "rest" covered for 10 minutes, then serve it hot over cooked rice.