I love couscous. In direct contrast to the rest of the food I eat, I am perfectly happy for couscous to be completely chilli-free. In fact, I've been known (thus far, just to myself, but now all my 3 readers are going to be in on this oddity - uh oh!) to eat plain couscous - cooked, of course - that's been swirled with some olive oil or butter. Yep, I like it THAT much!

When I make couscous, it's usually as a side for Pete and a main meal for me. Mainly because I don't really care for stews or any soupy or gravied anything mucking up my nice fluffy couscous.
This version is mild but flavourful because I used vegetable stock to cook the couscous rather than water. Extra fillip added to the process because the bell peppers I used are home-grown!

Yes, I grew them myself, and the plants are currently in the conservatory, leaves drooping a little in the cold. They are there as a sort of experiment to see if:

1. I can keep them alive over the winter.

2. Will they bear fruit again next summer (

oh such woeful ignorance of growing things *sigh*

) - assuming, of course, that they survive the winter.

Time will tell. I'll keep y'all updated.
Please to pretend interest.

Recipe for:
Red pepper couscous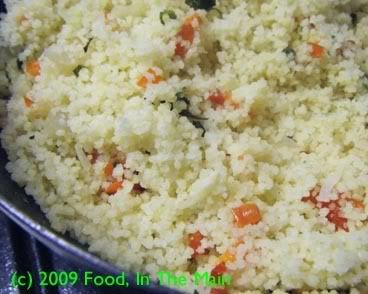 Ingredients:

1.5 cups couscous
Enough hot water (or stock) to cook the couscous as per directions on the pack
2 tsp olive oil
4 small bell peppers (or 1 large)
1medium onion
1/4 cup coriander leaves, chopped
Salt and pepper to taste
Method:

1. Heat the oil in a pan and fry the chopped onions till they soften.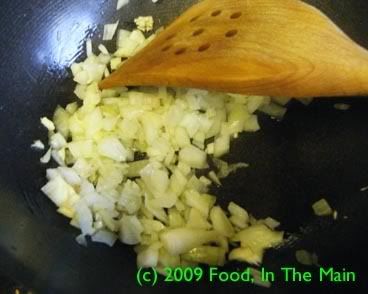 2. Add the chopped bell peppers, stir them in and cook for 3-4 minutes.
3. Now add the chopped coriander and stir it in, along with salt and pepper to taste.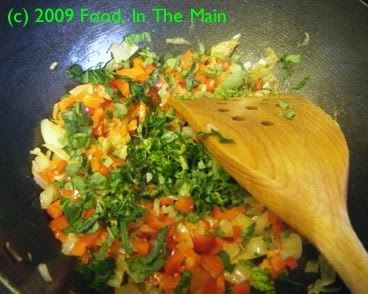 4. Pour in the hot stock/water and bring it back up to a bubbling boil.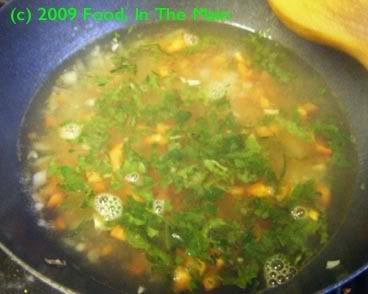 5. Add the couscous now,
stirring so that it does not become lumpy.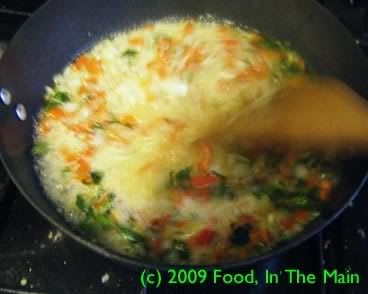 6. Let it simmer for 2-3 minutes, then turn off the heat and cover the pan tightly. Let the couscous sit covered for 15 minutes. Then fluff it up with a fork, check for seasoning and serve.