This has got to be my most favourite thokku, partly because I don't live close to any unripe mangoes and therefore cannot make it as often as I would like. It's not as versatile as the tomato thokku I make, which leads a wildly varied life - one day as a dip, another as a spread, yet again as a relish, or frequently operating as a ready-mix masala for plain rice. Tomato thokku is a one-man woman person thing item(?) (please, feel free to suggest a better term, readers) variety act – entertaining and useful and much loved but, y'know, common.

Mango thokku, though... mango thokku is great on fresh bread as a spread, good as a sparingly used filling for chapaties (which are then rolled up and gobbled down), yummy with poories, and it can even sub as a pickle with curd rice – but, in my humble opinion, it is absolutely spectacular to eat as is, bit by bit, from the jar (or pan or whatever), with a spoon.

(Note of warning: I can do the eat-from-the-jar-with-a-spoon thing because I'm the only taker for hot stuff in my house. In the interests of hygiene and so on, I wouldn't recommend it if you have other interested parties in your house.)
So - yes, the thokku is hot, yes it makes you sniffle a bit, yes your eyes stream away... but most of all, MAN does it ever make your mouth water even as you hang your tongue out in an effort to cool it off (which creates an unattractive dribbly waterfall effect externally, so this is an activity best undertaken when you don't have company).

Anyhow, without further ado, dear readers, I present to you my version of the Queen of Thokkus...

Recipe for:
Mango thokku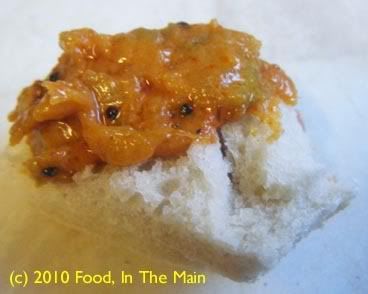 Ingredients: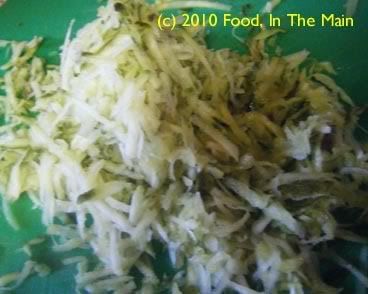 3 medium unripe green mangoes, grated (with skin)
2 tsp red chilli powder (or to taste)
1/2 tsp fenugreek powder
1 tsp mustard seeds
1/2 tsp asafoetida powder
1/2 tsp coriander powder
5-6 fresh curry leaves (optional)
4 tbsp gingelly oil/nallennai (or use olive any mild flavoured oil if this is not available)
Salt to taste

Method:

1. Heat the oil in a pan and add the coriander powder, fenugreek powder, asafoetida powder and mustard seeds (and curry leaves if using).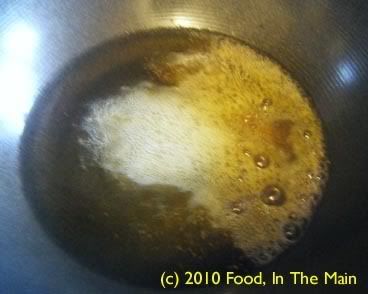 2. Let the mustard seeds pop (about 30 seconds), then add the grated mangoes.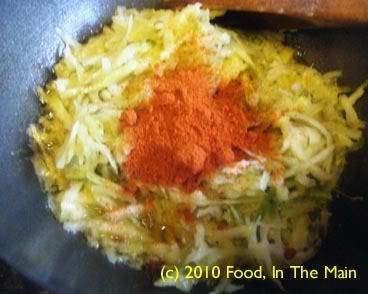 3. Mix well and let the mangoes cook on medium flame for 10-15 minutes, stirring occasionally.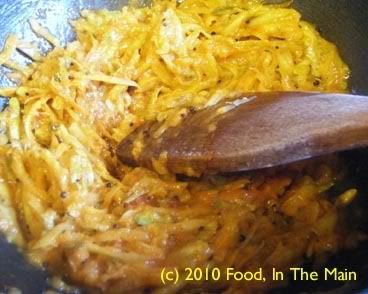 When the oil separates from the thokku (it should sort of collect around the rim of the thokku in the pan),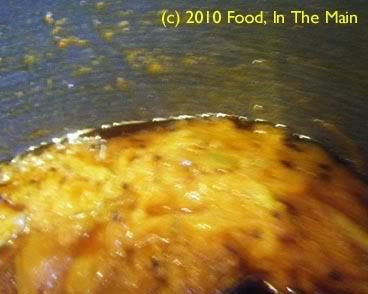 and the grated mangoes are soft and cooked, add salt to taste and mix it in. Now the thokku is done.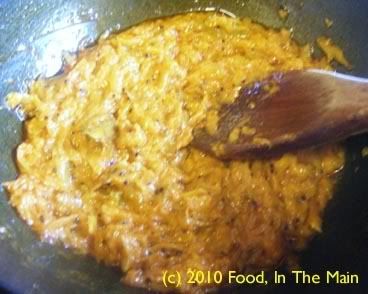 Let it cool down to room temperature - then dig in!